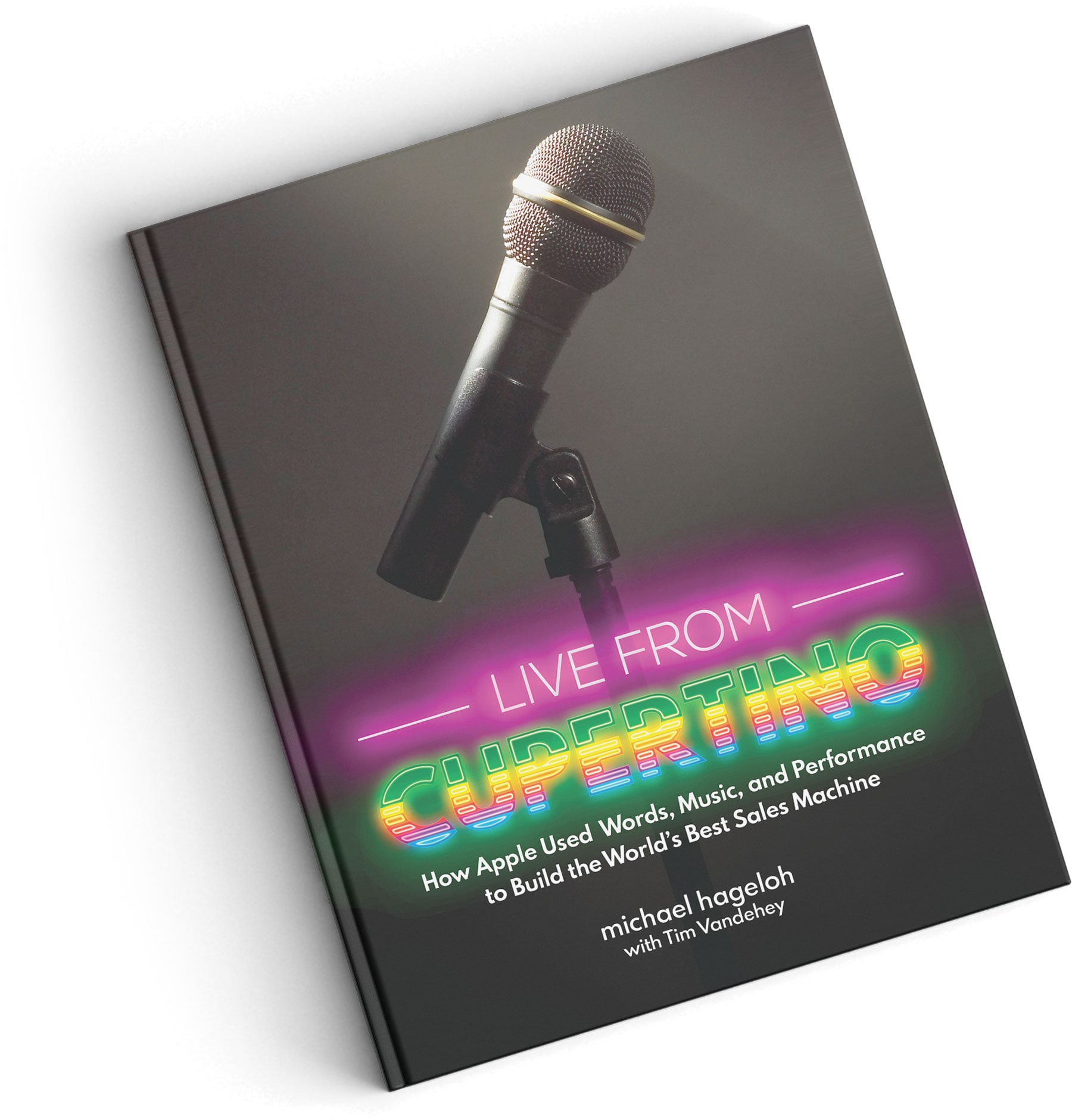 Live from Cupertino
How Apple Used Words, Music, and Performance to Build the World's Best Sales Machine
Apple isn't just a design and innovation powerhouse. It's also a sales machine you've never heard of.
In twenty-two years with the Cupertino band, Michael Hageloh saw it all. The era of beige boxes and clueless CEOs. The company's near death. The return of Steve Jobs. Triumphs like the iPod, iTunes, and the iPhone. But you know that story. What you don't know is that it was a sales operation built around music, storytelling, and passion. Apple not only survived the hard times but eventually, change the world.
Now Michael—engineer, drummer, raconteur, and closer of nearly one billion dollars in Apple sales—takes you inside the sales culture that made Apple the world's first trillion-dollar corporation. The big secret? Music. Music has been part of Apple's DNA since the beginning, and in Live from Cupertino, Michael takes you inside a one-of-a-kind selling culture that's amazingly similar to the process of taking music from rehearsal to live performance. If you're dying to know how Apple did it, Live from Cupertino is your first chance to learn company secrets from someone who was there from the beginning.
Available Wherever Books Are Sold